Revolutionizing Climate Action: WGIC's Award-Winning Efforts in Geospatial Knowledge Exchange
In 2022, ConnectAID nominated one of its NGO members, the World Geospatial Industry Council (WGIC), for the annual Prince Talal International Prize for Human Development, awarded by the Arab Gulf Programme for Development (AGFUND). The prize recognizes and honors organizations that have made outstanding contributions to sustainable human development.
Thanks to the innovative work that WGIC has been doing in the field of climate action, they were awarded the prestigious prize, which came with a grant of $200,000 to support their efforts. This grant will enable the organization to continue and expand their important work towards mitigating the impacts of climate change, including the monitoring of greenhouse gas emissions through satellite-based observations.
The WGIC was founded in 2018 as a non-profit organization focused on promoting the geospatial industry for sustainable development. Their members are made up of more than 30 private companies from around the world, with expertise in geospatial technologies and a shared commitment to climate action.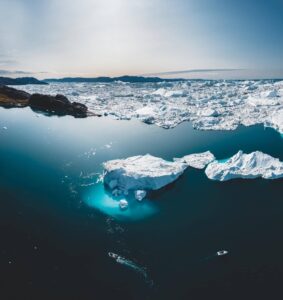 The WGIC's work is centered on the use of geospatial technologies to support sustainable development, and in particular, to address the challenges of climate change. Geospatial technologies involve the use of satellite-based data, mapping, and other tools to capture and analyze information about the earth and its environment. The WGIC believes that these technologies are essential for understanding and mitigating the impacts of climate change.
One of the key areas of focus for the WGIC is the use of geospatial technologies to monitor greenhouse gas emissions. As the world strives to reduce carbon emissions and meet the goals of the Paris Agreement, it is essential to have accurate data on greenhouse gas emissions. The WGIC's work in this area involves identifying and analyzing the capabilities of different satellite missions to measure greenhouse gas emissions, and using this information to support the development of climate policies and programs. In addition to their work on greenhouse gas emissions, the WGIC is involved in a range of other initiatives aimed at promoting sustainable development. For example, they are working to support the use of geospatial technologies to monitor and manage water resources, to improve food security, and to promote biodiversity conservation.
Overall, the WGIC's work is playing a crucial role in advancing our understanding of the impacts of climate change, and in supporting the development of policies and programs to mitigate those impacts. Their recognition through the AGFUND Prize is a testament to the importance of their work, and a reflection of the urgent need for action to address the challenges of climate change.
HRH Prince Abdulaziz bin Talal and ConnectAID Founder, Gaelle Mogli