ConnectAID for Corporations
We live in a world marked by inequalities. Many individuals and companies want to help but most have lost faith in the existing charity model, or don't know where to give. Corporte Social Responsibility has a growing importance among consumers, employees and investors, with "9 out of 10 consumers placing significant value in a company's commitments to social responsibility and solidarity" (Dejean Survey, 2018). Companies' commitments and collaboration in international aid projects is nevertheless a necessity for our planet. Because sustainable development matters to all, and today more than ever with the current crisis we are all going through.
ConnectAID in the eyes of
experts
"Great initiative, bringing people and sectors together to support our way out of this crisis. This is the time for partnership, a time to put people first. It is in that spirit that ConnectAID was created."
"During the past three years, I have been impressed with ConnectAID's innovative approach to leveraging technology and communication to connect people and organizations in pursuit of the SDGs. As a leader in the business world, I believe it is our responsibility to give back to society, and partnering with ConnectAID is a valuable investment in building a better future for all. I strongly encourage other corporations to join ConnectAID."
"We have big, wicked challenges to solve as we work toward achieving the United Nations Sustainable Development Goals. I'm personally excited about the power of bringing the world together through the ConnectAID umbrella. Let's go and go together to make the world a better place!"
"There is a huge urgency to connect the dots in driving the Sustainable Development agenda. ConnectAID is a powerful platform for that. We need to move from intention to action rapidly - there's no Planet B, and no business to be done on a half dead planet !"
"The ConnectAID Network and its focus on connecting nonprofits and the SDGeneration is a new paradigm that I'm proud to be a part of."
Pierre Bernier
Managing Director at Unigestion SA
"ConnectAID has an innovative approach in a growing market. A project with great potential led by professionals with real convictions as well as a world vision."
Antonio Vieira Santos
Co-Founder of DT Lab, Innovation broker
"My passion is to recognize opportunities that link tech, ideas, and people through networking. I see ConnectAID as a major opportunity for mankind."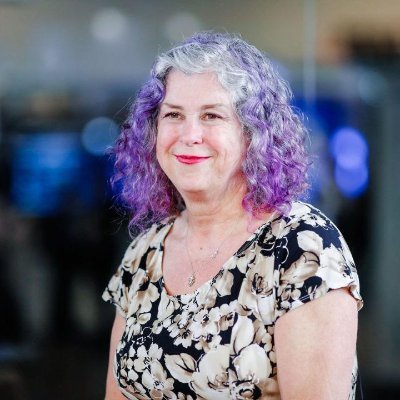 Debra Ruh
Founder of Ruh Global
"The world has come together to agree on the UN 17 sustainable development goals (SDGs) to solve our largest global problems. ConnectAID has brought together organizations around the world that are on the frontlines supporting the implementation of the UN SDGs. Together we are stronger and can make a huge difference for our living planet, people, and the other inhabitants. I am proud to part of this important initiative to save our world."
Barbara Ryan
Director of WGIC
""There are many great organizations addressing the climate, environmental, and development challenges. Yet, each of these efforts are often conducted in isolation, and are rarely integrated. The Earth is an integrated system, and we therefore need integrated approaches to solving global problems. ConnectAID facilitates this integration that we so sorely need. It is a a force-multiplier for achieving SDGs."
ConnectAID Corporate Membership
Join our network as a Corporate Member
Gain brand recognition through ConnectAID's website and virtual events

Benefit from our network and expertise to conduct due diligence with international nonprofit projects
Become an Impact Corporate Partner
Gain brand recognition through our website and virtual events.
Benefit from our network & expertise to conduct due diligence with NGO partners, facilitate your donations, public matching challenges or grants
Showcase SDG action.
On our interactive solidarity network, create your own private space: a dedicated hub just for your organization, your staff, your community or cause, with access to direct messages, events, live videos, posts and more, and also connected to international aid.
Join us in our communication campaigns, therefore increasing your visibility

through our numerous events and online actions, including our annual World Summits of SDG Influencers, SDG book corners and Academy of youth voices.
Our tailored services
Find the Experts you need from our pool of consultants.
Delegate the design and implementation of your SDG communication campaigns.
Partner with us for a specific SDG related campaign or event, and we will help you spread the word internationally through our list of SDG Influencers and our extended networks reaching millions of individuals.
Sponsor one of our humanitarian missions on the ground and video productions. Your investment will have a ripple effect!
Empower your social media outreach.
Send your staff to one of our solidarity trips, we can organize everything for you.
Sponsor our World Summits of SDG Influencers.
Together, we can be the change
Corporates willing to publicly contribute to sustainable projects on our International Solidarity Network are encouraged to contact us.