ConnectAID for Foundations
As a grant making foundation looking to make a difference, you understand the value of connecting with like-minded individuals and organizations to create a better world. That's where ConnectAID comes in. We bring together people and organizations to support sustainable development causes, allowing them to witness the impact on the ground. 
Watch our vision come to life
Why
join forces
with ConnectAID
For a more impactful philanthropy
As a foundation, you want to support causes that make a difference, and joining forces with ConnectAID is a practical way to do that. ConnectAID is entirely dedicated to the 17 Sustainable Development Goals. Our network of nonprofit Members around the world increase our chances of reaching those goals. 
By joining ConnectAID, you will become part of a community dedicated to leaving no one behind, which has an outreach of over 3 million people. We will offer you the tools and support you need to communicate about your philanthropic impact. 
Become our partners in communication
By integrating ConnectAID in your programmes, you will not only be able to delegate your communication to our experts. You will also gain access to our network and collaborate with peers.
We will include your grantees in our membership program to help them communicate about their work. We can also organize field missions to report back on their actions and show the world the difference you have made. 
We can also take care of your online events, advocate for sustainability on your behalf and increase your visibility for your campaigns and events. You will reach a broader community, generate more outputs, build new networks and equip your foundation with greater potential to make a difference.
Find vetted NGOs and witness your impact
Each one of our nonprofit Members is carefully selected and vetted. We know them, we met them, we communicate about them and we care for them and the causes they support.
By partnering with ConnectAID who can help you in the selection process of your grantees, you can rest assured that you will see the direct impact they have on the ground, and your NGOs are connected together and given the tools to communicate more efficiently.
What others are saying about us

Helen Clark
Founder of the Helen Clark Foundation
"As a keynote speaker at one of ConnectAID's World Summits of SDG Influencers, I was truly inspired by the important work that ConnectAID is doing to encourage people and organization to take action online. Their commitment to promoting sustainable development is truly remarkable, and I hope that more people will be inspired to join their efforts."
Christine Milne
Global Greens Ambassador, Patron Australian Smart Energy Council, Officer of the Order of Australia
" ConnectAID is the critical link to amplify inspiring stories and to enable the whole global effort for the SDGs to be greater than the sum of the parts."
Yasmine Sherif
Director of Education Cannot Wait, the UN global fund for education in emergencies, hosted by UNICEF
"ConnectAID is a fantastic initiative, even more than innovative, this is genius. Education Cannot Wait is in!"
Dan Thomas
Chief Communications Officer, UN Global Compact
"ConnectAID's great initiative to bring people and sectors together to support our way out of this crisis is truly commendable. This is a time that calls for partnerships and for prioritizing people. It is in this spirit that ConnectAID was created - to promote collaboration and put people first. So: thank you."
Amaya Gillespie
UN Adviser
"I still believe that the world is a generous place and it is possible to live life 'on purpose"; but too often we get wrapped up in our own individual effort and forget that we can do so much more when we are "connected". That is what ConnectAID is all about. As the proverb goes: " If you want to go quickly go alone, if you want to go far, go together..."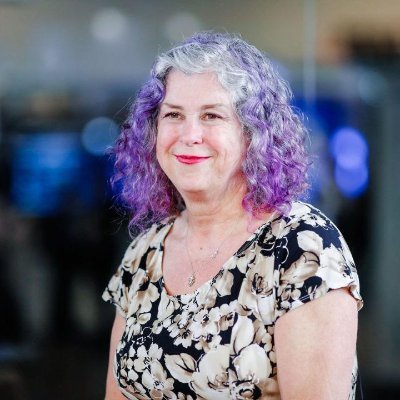 Debra Ruh
Founder of Ruh Global
"The world has come together to agree on the UN 17 sustainable development goals (SDGs) to solve our largest global problems. ConnectAID has brought together organizations around the world that are on the frontlines supporting the implementation of the UN SDGs. Together we are stronger and can make a huge difference for our living planet, people, and the other inhabitants. I am proud to part of this important initiative."
Thomas Gloria
Former Director of the Sustainability Programme at Harvard University
"For those who discover who ConnectAID is and what it's about: there is this true sense that we all belong. ConnectAID's strength is making everyone feel like they fit and everyone feels empowered to do something for sustainable development."
Patrick Paul Walsh
Vice President of Education, UNSDSN
"I firmly believe that none of us are truly making a difference unless we are using our capacities to support the least developed countries. It is a great honor and delight for me to be a part of ConnectAID and to use my academic voice to help promote their mission."
"ConnectAID is a valuable partner that truly understands the importance of communication, partnership and financial inclusion. I have seen firsthand the positive impact ConnectAID has made empowering nonprofits and individuals around the world. I am proud to support their mission and look forward to continuing our collaboration."
Nasser Alkahtani, Director of AGFUND,
the Arab Gulf Programme for Development Foundation
Together, we can strengthen sustainable development impact and make sure no one is left behind.
Contact us to join ConnectAID today and become part of an international community dedicated to making a difference.